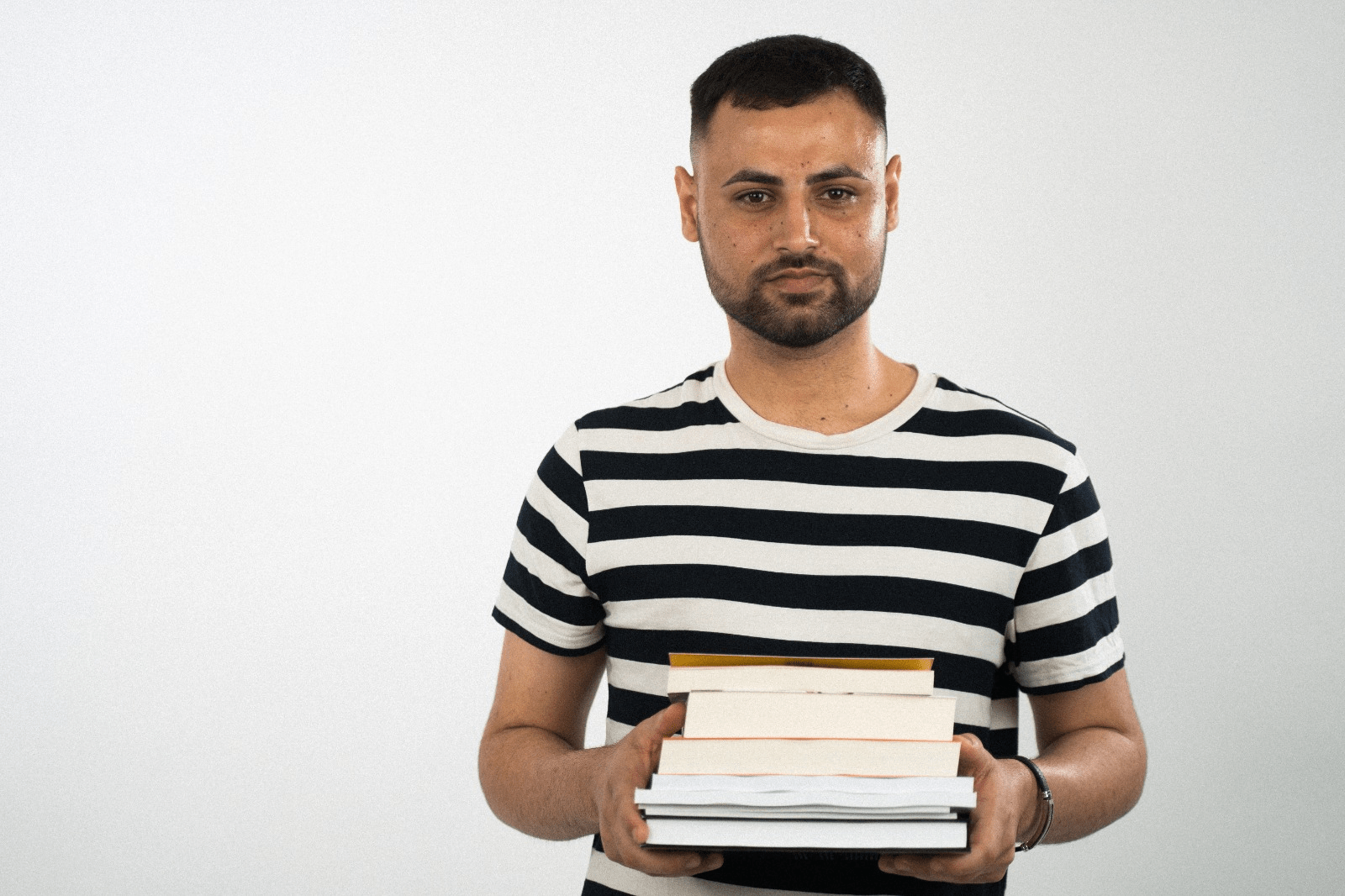 Ionut graduated from the Faculty of Foreign Languages ​​and Literatures, specializing in Romani-Romanian. He really wanted to become a teacher, being inspired by his teacher from the primary school, whom he admired and looked at her as a mentor. It was not easy for him, however, being often discouraged by colleagues and even other teachers. But he fought for his dream and now teaches Romani language in a school where Roma students are the majority.
He was supported by his parents to go to college and now they are very proud of his achievements. The Roma community was also close to him, supported him and admired him, being now an example and a source of inspiration for the young generations.
In high school he was in a segregated class, which affected him in his relationship with the majority of students and even later in high school when it was difficult for him to integrate. Here we can see again the importance of class desegregation and balancing them so that different groups interact and get closer from a very young age.
Ionut felt discriminated also in college, even from the beginning, when his colleagues found out that he had occupied one of the special places reserved for the Roma minority. From this reaction we realize that the younger generations do not realize the importance of affirmative measures for the Roma, due to a major historical and social gap, in which Roma Slavery and the Holocaust play an important role.
Discrimination extended to the relationship with the teachers, feeling that a number of Roma students were disregarded and disadvantaged both in class and in exams. Unfortunately, they did not have a mentor to support and guide them, and in the end they could not do justice to themselves, remaining rejected and treated with inferiority.
Looking at the relationship with his colleagues, he got closer to his Roma colleagues, with whom he felt he could share common values, and less to the other colleagues in the faculty, whom he felt he viewed with superiority.
Ionut is also very active in extracurricular life, taking part in several protests against injustices against Roma, being present even online, where he posts videos about Roma history and traditions, about the Romani language, or about how important it is to distinguish between the words Roma and Gypsy or why we need to use the term Roma and not the other one.
However, Ionut also had a time when he did not feel good in his skin and it was not easy for him to assume his identity, he was ashamed and afraid, he was confused and he did not know how to handle this whole situation. But since he studied the Romani language and the history and culture of the Roma, he feels that his self-esteem has increased and he sees this very clearly through his desire to tell everyone that he is Roma and that it is wonderful to be Roma and identify with a series of value preserved for many generations. In this way Ionuț manages to reconstruct his ethnic identity and to discover his own potential.