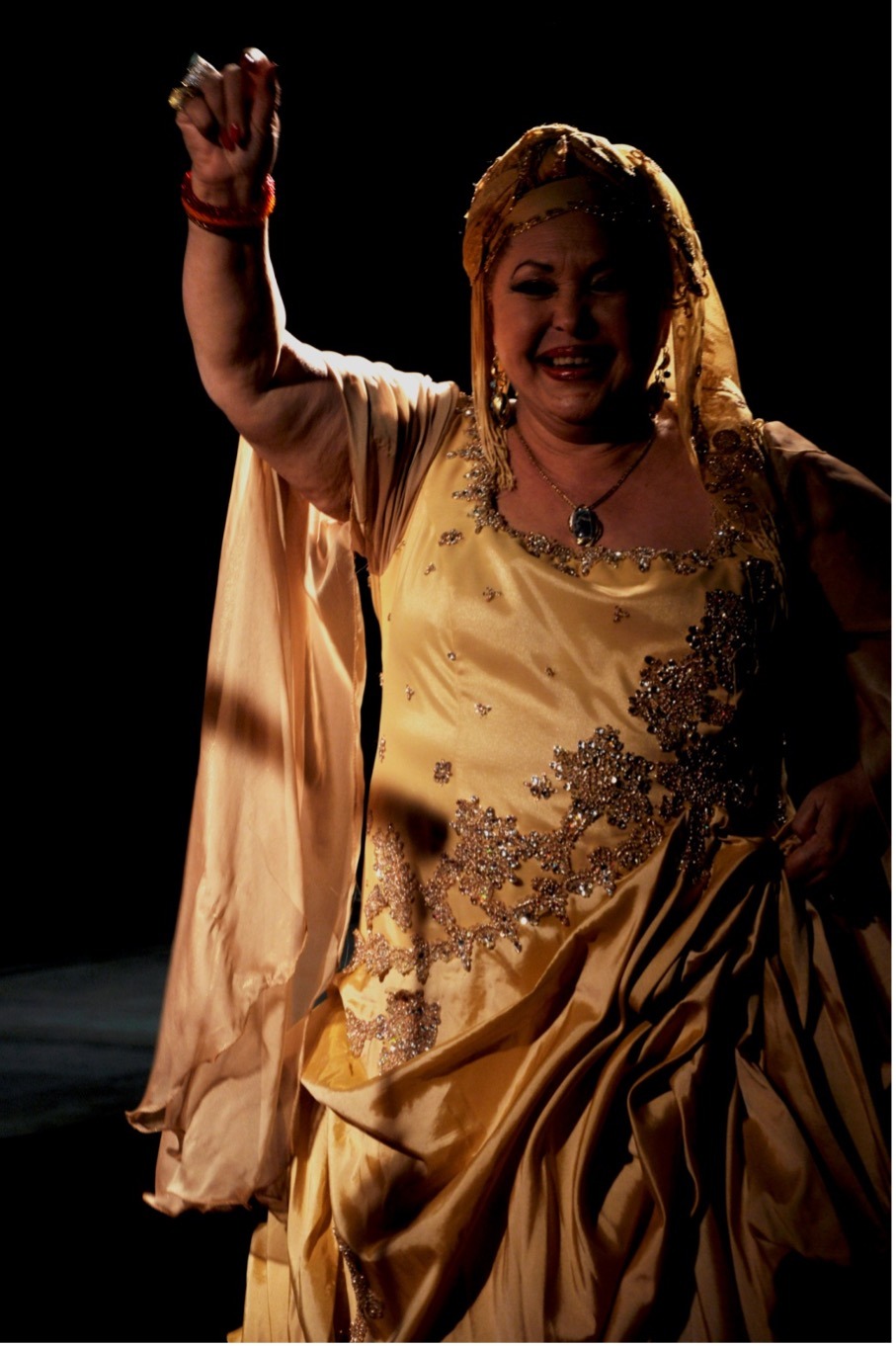 Esma Redžepova
( 8  August 1943 – 10 December 2016) Singer
In her career she has had more than 9000 concerts in 30 countries. Together with her husband, they adopted 47 children, receiving numerous awards for humanitarian work.
Redžepova was born on August 8, 1943, to a Roma family in Macedonia, the second of six children in the family. Her father worked as a drummer, circus performer, porter and shoemaker. The parents insisted that all children finish primary school. At the age of nine, Esma was taken by her brother to a Roma band, where she quickly learned complicated rhythms. Her mother encouraged Esma to cultivate her musical talent and continue her studies at a folklore school.
In recent years, Esma has become known in the Balkans. In 2002, she recorded a duet with the famous Macedonian singer Tose Proeski called "Magija", which was included in Tose's album "Ako Me Pogledneš Vo OCI", released in October the same year.
Esma's most famous song is Čaje Šukarije, the play that appeared without her consent on the soundtrack of the film Borat in 2006. She sued the producers and received moral damages of 26,000.
On December 28, 2012, it was announced that Esma Redžepova will represent Macedonia at the Eurovision Song Contest 2013 with the song called Imperija.