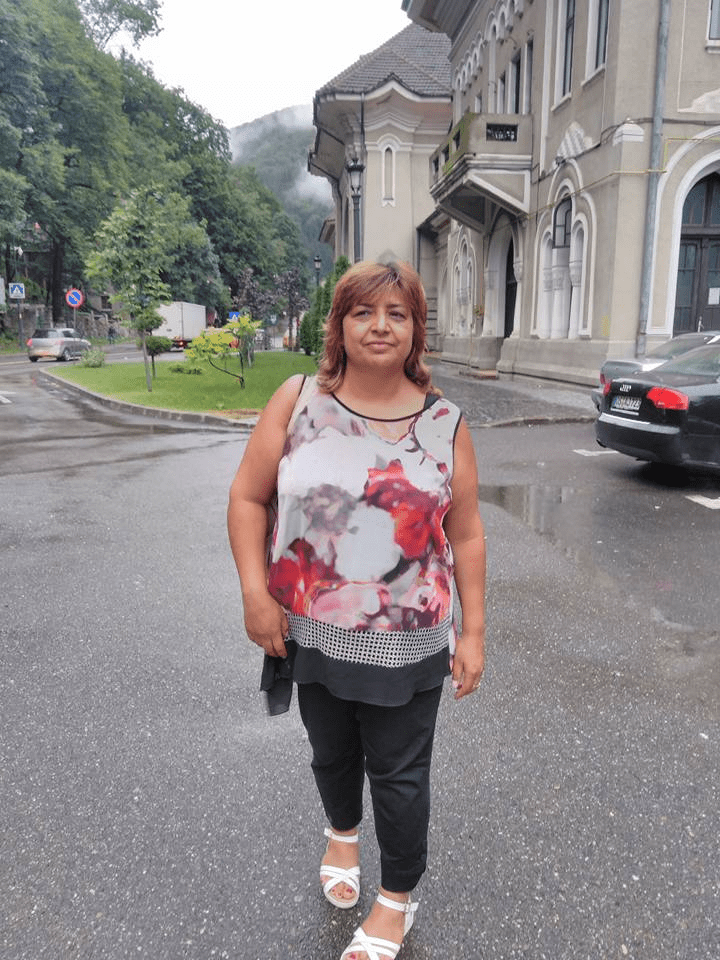 Mrs. Florica has been a teacher in Roma communities for 25 years, because she identifies as herself in those schools and feels that "that is her world." From the first interactions, the children looked at her with admiration. The girls even wanted to dress like her and all the students regarded her as a model, being proud to have a teacher who looks like them.
She grew up in an area populated by Romanians, so she always felt that she had to prove that she could do more, so she did not confirm the negative stereotypes about the Roma. She had to do this being afraid of disappointing the others and not being rejected. It was the same at school. She had to work twice as hard to be perceived positively by colleagues and teachers. However, she remained an exception, in contrast to other Roma students who were perceived as not being able to overcome their condition.
In her childhood and youth she did not speak publicly about her ethnic identity, especially during the communist period, but she felt she had an complex of inferiority and always felt pressure from others and tried to compensate each time with additional study or extra tasks.
When she became a teacher, she also assumed the role of mentor and often mediated the students' relationship with the management and with the other teachers. The students gained confidence and came to her when they had a problem, and they accepted her support and guidance. One thing that mattered in all this is that Mrs. Florica began her professional life as a school mediator, participating in a series of training courses in this regard. After that, she graduated from the Faculty of Education and a Master of Studies in Rome. She still believes in continuing education, both for her and for her colleagues in school, including specialized courses that help the teacher in the daily classroom activities. That is why he believes that other teachers in the school should also attend training courses on Roma history and culture, because many of them do not know fundamental elements of Roma history and culture. This lack of knowledge can prevent them from understanding in depth the situation of Roma children and can lead to a real barrier in establishing a relationship with them.
She considers that intercultural activities are also very important and that is why she has included in the activities with students elements of Roma history and culture. This component has brought a real change in the school and personal development of students, including in terms of increasing their self-esteem. But he believes that this responsibility should be taken over by the responsible authorities and institutions, so that these individual initiatives become a public policy that is consistently applied at the national level.
Throughout her educational and vocational training, she was mentored by her older brother, who gave her attention and time and who always supported and guided her, sometimes even financially supporting her, so that she could concentrate on study and not be forced to take a job during school.
Now, after 25 years of hard work, with many sacrifices and efforts, she considers that she has "proved" enough for her, but her fight does not stop here, because she had to move her battlefield to the education of her daughter, who faces discrimination and has to fight every day, just like her mother, for fairness and equal treatment in relation to her schoolmates, teachers and society as a whole.