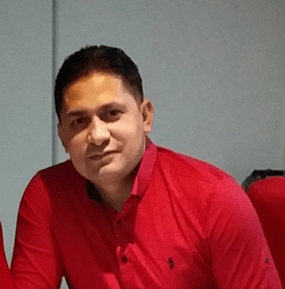 Nihad Biberovic
Mentee
(Roumania)
Short profile of their background and motivation to be supported by a mediator Challenges faced and overcome.  Advice to others.
Nihad Biberovic has been a tertiary education student-beneficiary during the first year of the project "Increasing access and participation of Roma students in tertiary education and transition to labor market", implemented in Tuzla Canton, Bosnia and Herzegovina, and continued to be a beneficiary in the second year. The project has been supported in the framework of the "EU Regional Action for Roma Education: Increased Education Opportunities for Roma Students and Roma Youth in Western Balkans and Turkey", funded by European Union (EU) and REF.
Nihad has been studying in his third year at the Faculty of Management and Business Economics, University of Travnik. He proved to have excellent communication with university professors and teaching assistants.
At the same  time, the young man has been working as an educational mediator under the project "Support for Roma high school students through scholarships, mentoring and tutoring", financed by Roma Education Fund.
Biberovic spends most of his time on the field, working with project beneficiaries; he is the connection between the local Roma communities, the public institutions, schools and the Association  "EURO ROM" Tuzla. Biberovic is in charge for communication with scholarship beneficiaries, mentors and tutors in 8 project municipalities, as well as for reporting and data collection.
Nihad is responsible both for final graders in primary education, as he provides help to parents within the school enrolment process, and with final grade students in secondary schools to encourage them to continue throughout education.
Biberovic has additional experience as a Roma mediator in the health care project "Raising Awareness in the Field of Health Protection of Roma Population". His duty was to raise awareness and guarantee assistance regarding health protection of the local Roma communities. At one hand the health mediator has been identifying 18-64 years old women in need of a health check (i.e. breast and uterine screening); on the other hand, the mediator has been checking the vaccination status of children aged up to 14 years and maintained a database with relevant information.
© The photo shows Nihad at work, Tuzla Canton, Bosnia and Herzegovina (credit: Association "EURO ROM" Tuzla).